We're kinda obsessed with making your business super successful.

And, oh yes, we are maniacal about making sure that you get the coolest graphics design, mind-blowing videos, the hottest technology, the quirkiest messages, not missing a single deadline and, at unbelievably affordable prices.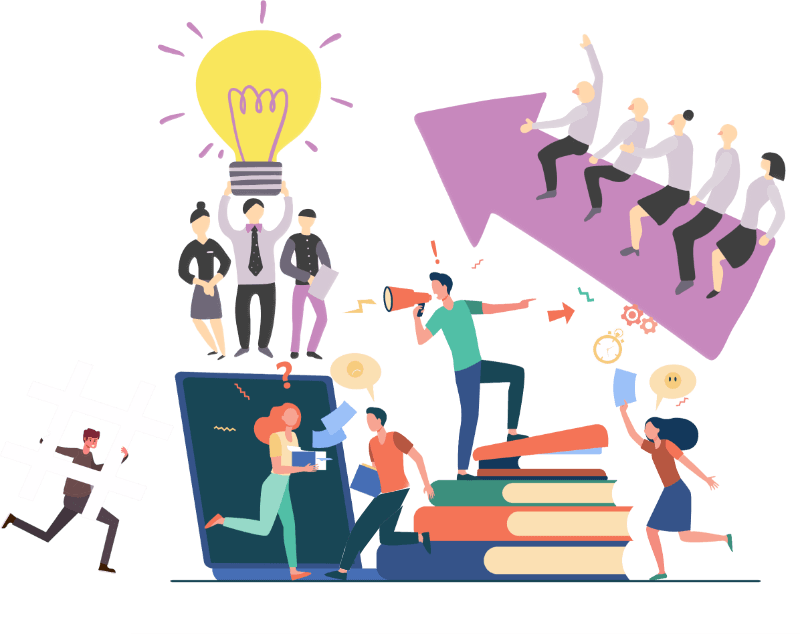 To be a significant contributor to our customers' successes by providing world-class digital marketing services
TO BE THE BEST DIGITAL MARKETING PARTNER GLOBALLY
How We Became a


Digital Marketing agency
Kirti Poddar - The Guy Who Started It All
Hey! Kirti's not the typical startup founder. Firstly, he's old - we mean, really old!

In his more than three decades of experience, he has led some pretty successful businesses in senior management positions in IBM and Lenovo. We also think he has some pretty deep experience in marketing, sales, technology, distribution, and digital platforms.

He has a B.Tech from IIT Dhanbad and, more importantly, is bubbling with energy all the time!
Hotkhana.com - F&B Digital Marketing Services
In 2016, Kirti was bored of being Country Manager channels in Lenovo. Being a passionate foodie, he founded Hotkhana.com as a Digital Marketing agency specializing in services for F&B customers. 

Hotkhana.com brought to its customers a never-before blend of inspired creativity, cutting-edge technology, and customer focus.

With this experience, knowledge and confidence, Hashtagitright.com was launched to provide Digital Marketing services to different types of Industries.
Smarter, Better, economical
Hashtag It Right was created to provide customers the best of Digital Marketing services while, at the same time, reduce marketing spend and, yet, significantly increasing ROI.

We bring together a refreshing blend of youthful energy, exhilarating creativity, decades of astute experience, and razor-sharp analytical insight into our Digital Marketing services.

This helps us deliver higher value to our customers at significantly lower expenses.